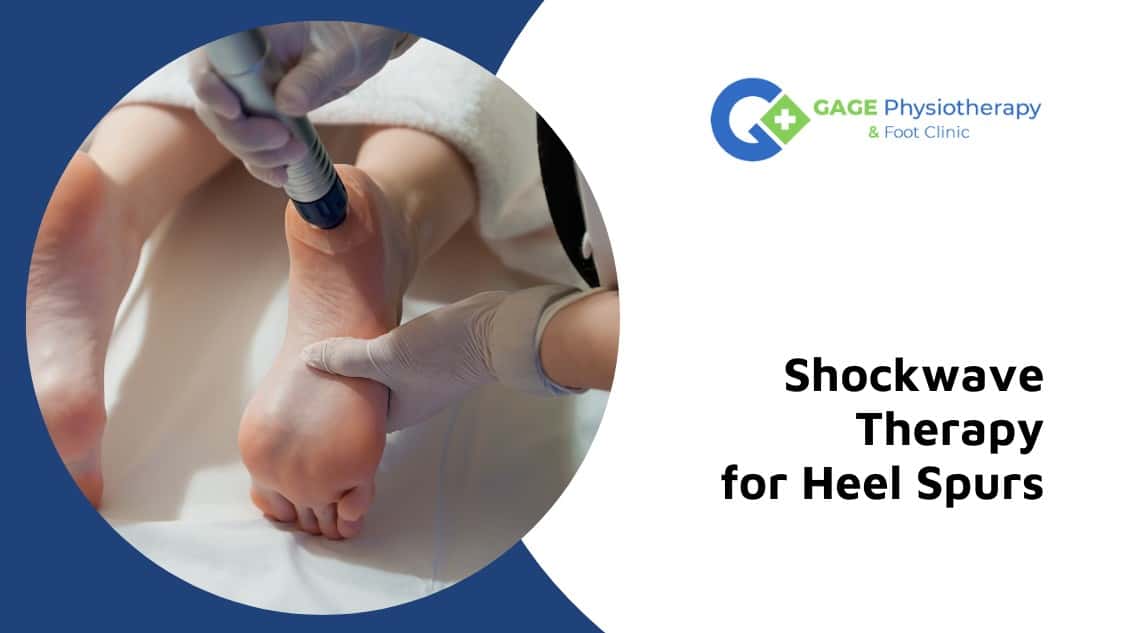 Are you struggling with the ache of a heel spur? Does it seem as though your whole life focuses on your foot pain?
If you have ever experienced a heel spur — also called calcaneal spur or calcaneal stress — you might have some understanding of exactly how agonizing the inflammatory response can possibly be.
Many patients say it feels as if there's a hot iron being consistently pressed against your foot! This painful disorder can keep you from enjoying the activities you love for weeks at a time. Left without treatment, it may lead to complications like persistent aching, arthritis in the heel or plantar fasciitis.
Are you trying to find something that will ease your symptoms and let you go on with your daily activities without the agony of constant pain?
Well, a recent technology is making it easier than ever before to handle painful disorders such as heel spurs. In fact, we may have the ideal option for you! Now presenting: shockwave therapy for heel spurs.
Also known as "extracorporeal shockwave treatment" (ESWT), shockwave treatment is now extensively made use of to reduce discomfort from foot disorders like heel spurs. If you are not knowledgeable about shock wave therapy, here's the details you want to learn about this effective treatment choice:
What is a Heel Spur?
A heel spur is a deposit that forms around the rear edge of your heel. It's usually a calcium deposit that's brought on by an intensive amount of friction and strain on the heel.
The most typical cause of heel spurs is possessing a misalignment in your foot, yet they may likewise be triggered by poor-fitting footwear or being obese. Strain on the plantar fascia– a ligament connecting your heel to your toes — may produce inflammation and trigger the growth of a spur. Heel spurs can also form from an ongoing problem with the way in which your foot is held up through each stride.
Heel spurs are categorized as a degenerative condition; meaning the more you walk on them, the worse they get. Left without treatment, heel spurs can eventually result in chronic pain, osteoarthritis and even surgery.
How Does Shockwave Therapy for Heel Spurs Bring Relief?
Shockwave therapy is a relatively pain-free and non-invasive therapy technique that makes use of intense acoustic waves to promote recovery in wounded tissues. The sound waves formed in shockwave treatment develop tiny micro-bubbles inside your tissue that pop open, causing a small amount of rips or trauma.
This injury is followed by a recovery procedure by which the body develops all new collagen and blood flow to heal the tears, leaving the tendons and tissues healthier. This regenerative response is what can help lessen or eliminate pain and halt spur development in your heel.
Shock Wave therapy is an excellent option for those afflicted by heel spurs since it may be used as both a short-term treatment and a long-lasting maintenance technique. As a temporary treatment, it's often utilized together with other types of therapy such as rest and icing. It's also frequently used as a long-lasting treatment to help prevent the return of the spur, and to keep your plantar fascia healthy.
When Should You Try Shock Wave Therapy?
Although you may wish to try shockwave treatment as soon as possible after experiencing the initial symptoms of a heel spur, this might not be your best plan. There are a few different elements to think about before scheduling a visit for this procedure.
First, you might want to wait until your symptoms have diminished so that you can figure out the level of discomfort you find yourself in. This will help you realize precisely how much further relief you can get out of the therapy.
Next, you ought to consider your long-lasting intentions. Assuming that you have a health issue that might eventually require surgical treatment, you may wish to postpone shockwave therapy until shortly after the health issue has progressed far enough to warrant the surgery. If you've been diagnosed with a disorder that can be successfully alleviated with shockwave treatment however, it's best to schedule the therapy as soon as possible.
The Benefits of Shockwave Therapy for Heel Spurs
Shockwave treatment is a non-invasive treatment that may be completed in less than thirty minutes. There's extremely little recovery time, making it an easy alternative for those who are too active to recover for several days. And due to the fact that it is minimally invasive, it presents a negligible threat of negative complications.
Shock Wave treatment has been demonstrated to reduce discomfort, increase blood circulation and increase the rate of healing in tissues. It can also be utilized to help stop the development of new spurs, and to help rejuvenate problematic plantar fascia tissue.
How Successful is Shockwave Treatment for Heel Spurs?
Shockwave treatment is a very effective therapy option for individuals struggling with heel spurs. In fact, research studies have demonstrated that it's able to soothe pain in ninety percent of all patients who try it. It's also been proven to be more effective than other treatment options such as injections and surgical treatment.
The precise amount of improvement you'll experience will depend upon the seriousness of your problem and for how long you've been struggling with the symptoms. It's likewise essential to note that shockwave therapy is not a panacea– it takes time for the restorative healing process to happen.
How Much Does Shockwave Treatment Cost?
There are several variables that go into the expense of the treatment, including the intensity of your issue and the kinds of devices used. Some physiotherapists may also offer various costs for various services, so be sure to ask about all available alternatives.
You may well find out that your insurance carrier will pay for the full cost of the therapy.
As a non-invasive therapy, the price of shockwave treatments is substantially lower than the cost of other procedures. Although it could feel like a highly-priced solution, it's important to remember it can be employed as both a short-term and long-lasting treatment. As a result, you could end up saving money over time if you do not have to depend on other sorts of treatment like injections or surgical treatment.
Where Can You Get Shockwave Therapy for Heel Spurs?
If you have been identified with heel spurs and you're ready to try out shockwave treatment, you'll want to find a physio centre in your area that supplies the therapy, including Gage Physiotherapy and Foot Clinic. You might prefer to start by getting a list of suggested physiotherapy clinics from your medical professional.
Once you've found a few facilities you'd prefer to visit, be certain to inquire about their expertise providing this treatment. Ask them about their success percentage and how many treatments each individual typically undergoes. You should also ask about the expenses associated with the treatment so that you can review price tags.
Contact Gage Physiotherapy & Foot Clinic soon and let our expert team start relieving your heel spur pain and improving your quality of life. Now booking new appointments!